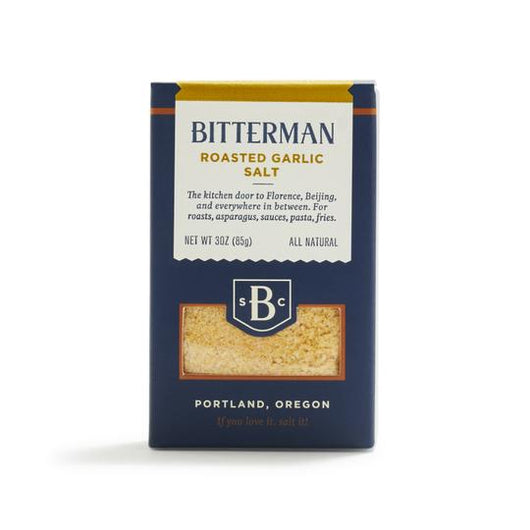 Bitterman's Roasted Garlic Salt
Garlic salt for President!
Sun-evaporated fleur de sel is harvested by hand and then craftily infused with pure organic garlic. Sprinkle on pasta, popcorn, and scalloped potatoes, sautéed squash. Mash into unsalted butter for other worldly garlic bread. Use as a topping for everything from pizza to tomato salad, or in sauces from béchamel to bolognese.
Ingredients: Sea salt, organic garlic, organic rice
Made in Portland, Oregon!