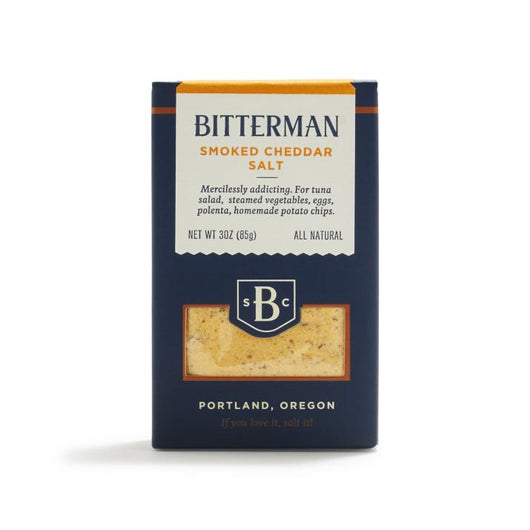 Bitterman's Smoked Cheddar Salt
Sprinkle of Umami Cheesy Righteousness

A mercilessly addicting topping for tuna sandwiches, popcorn, smashed potatoes, any manner of chips and dip.
White and yellow cheddar cheeses cold-smoked with mesquite wood, then tossed with crunchy crystals of fleur de sel.
Ingredients: Bitterman's Fine Traditional sea salt, cheese powder, cheddar cheese (cultured milk, salt, enzymes), onion, smoked paprika, black pepper, mustard. Contains milk.