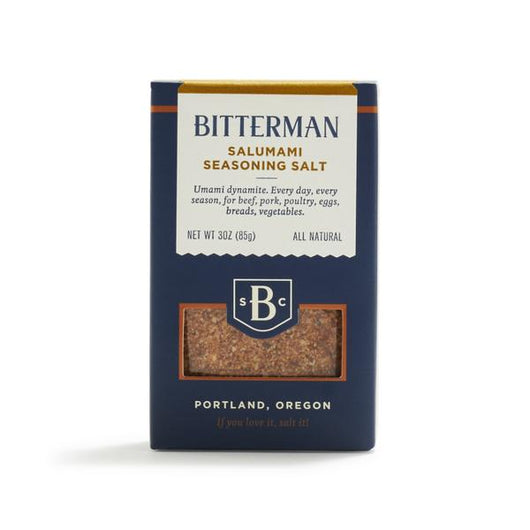 Bitterman's Salumami Seasoning Salt
At last a craft-made seasoning salt!
Umami dynamite for beef, pork, poultry—yet delicate enough for veggies and eggs. This is a real, true, all-purpose seasoning salt. The million and one dollar question is: "What food does Salumami NOT love?"  So long as you're in the realm of the savory, your mouth will thank you for adding Salumami.
Fantastic as a rub, or just sprinkle this innovative blend of pungent herbs and traditional savory salt from India.
Ingredients: Bitterman's Fine Traditional sea salt, coriander, coconut palm, garlic, onion, Kala Namak salt, black pepper, ancho chili.   In short, sea salt and plenty of other herby and spicy and savory goodness.
Made in Portland, Oregon!