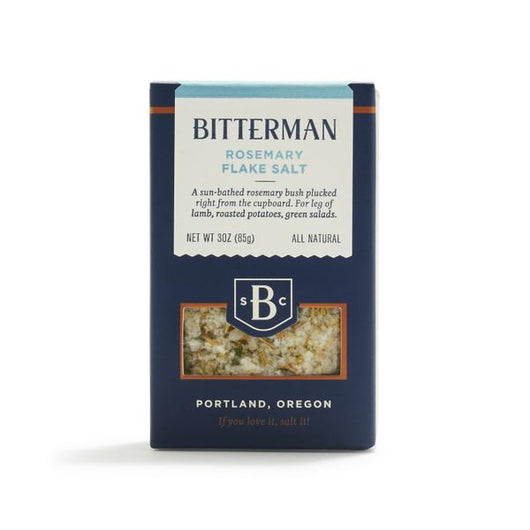 Bitterman's Rosemary Flake Salt
Herbaceous Heaven! 
Crispy flaky sea salt infused with pungent Pacific Northwest rosemary and a quickening of savory spices. Rosemary Flake starts as hand harvested sea salt evaporated from the Mediterranean Sea after being channeled through a network of dikes and ponds. These massive pyramidal crystals provide an extraordinarily satisfying crunch, dappled with sunshine in the form of an infusion of bright, pungent, rosemary flavor.
It's a natural on cheddar biscuits, lamb, fried potatoes and apples, roasted peaches, Greek yogurt sandwich spread, compound butter.
Ingredients: Flake salt, rosemary, garlic, onion, green pepper, parsley
Made in Portland, Oregon!