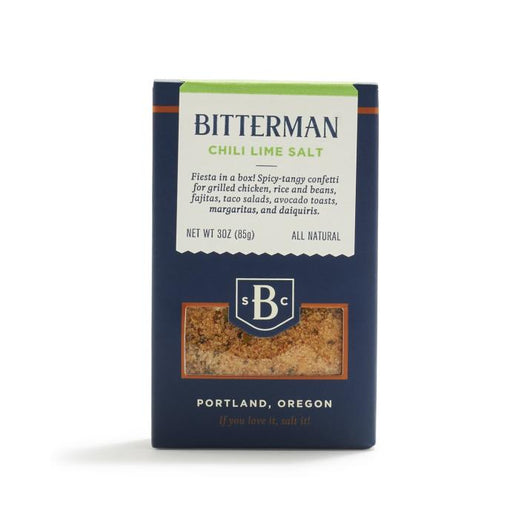 Bitterman's Chili Lime Salt
¡Fiesta in a Jar!
Spicy-tangy confetti for grilled chicken, rice and beans, fajitas, taco salads, avocado toasts, margaritas, and daiquiris!  
This baby sounds simple enough, looks innocent enough.  But don't let that fool you.  Bitterman's Chili Lime Salt packs a (expertly administered) Mil Máscaras-style body slam of flavor in every pinch. Hand-harvested fleur de sel infused with luscious lime, a banquet of spices, and daringly hot guajillo chili peppers.
Ingredients: Fine Traditional salt, habanero chili, guajillo chili, chipotle chili, lime oil, green pepper, cilantro, garlic, onion, cumin, black pepper
Made in Portland, Oregon!